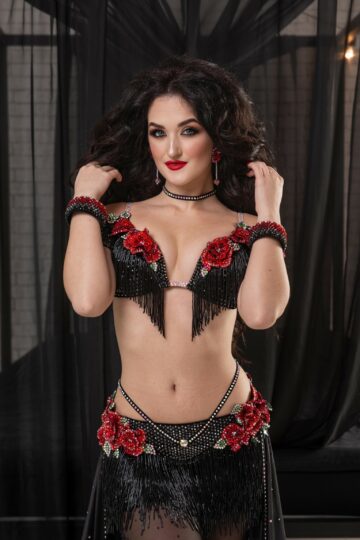 Professional bellydancer and teacher. Anna travels all over the world with her workshops and shows. Multiple time winner of championships and festivals in Ukraine and abroad.
Here are some of her accomplishments:
Teacher at the world-famous Nile Group festival in Cairo, Egypt.
Winner at AHLAN WA SAHLAN festival in Cairo in 2017 in the MASTER PROFESSIONAL category, as well as the winner of this festival in 2014, 2015, 2016 in the other categories.
Owner of the CUP of DINA at Ahlan Wa Sahlan Festival 2019.
Winner of the Aini Ya Aini festival (Spain) in 2017 in Professional category and permanent teacher at this festival ever since.
Teacher at BAGIRA oriental dance school.
Licensed UAVST judge and coach.
Certified teacher of the Professional League.