New video! Live drum solo improvisation practice by Chronis Taxidis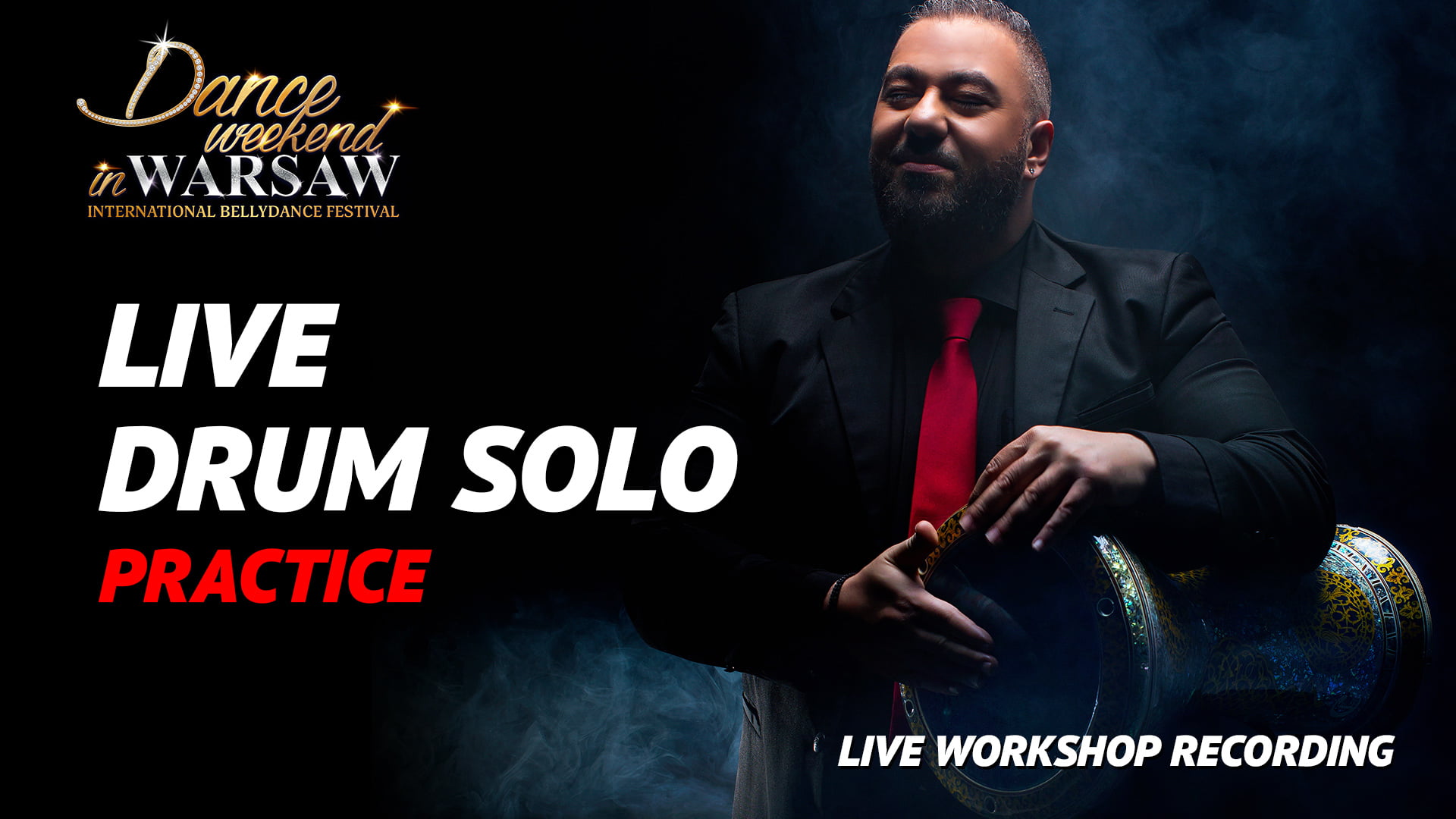 This video is a recording of a live workshop of Chronis Taxidis at Dance Weekend in Warsaw festival in 2022. This is a second workshop of Chronis, where all the girls have a change to perform with him. As a viewer, you get the unique opportunity to do the same with every girl — 90 minutes of live tabla.
This workshop can be very much complemented with another video from Chronis on Bellystream.TV: How to dance improvisation with live tabla by Chronis Taxidis & Aliah
We hope you will enjoy it as much as our live audience enjoyed it at the festival!
Video length: 1:32:39
Language: English
Difficulty level: All levels
Teaching and playing: Chronis Taxidis
Watch video